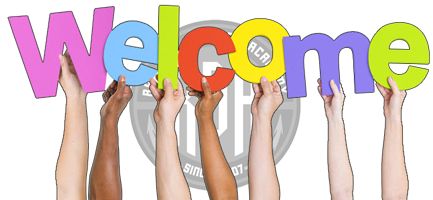 Dear shooters,

Welcome to our brand new Registration server www.match.rda.sk, designed and tailored just for LVL.III matches organized by RDA-Shooting Sports Club.

In recent years, our portfolio of LVL.III matches has grown into 2 handguns and 2 rifle matches per year. We are glad, that you have put your trust in us and all those LVL.III matches have experienced rapid grown in shooters capacity per match as well.

With such growth and attraction of match sponsors, our registration webpage has become a must. Since MOS-server is a global registration server and can't be tailored to our needs, we had asked Vita "Jesus" Kubac (creator of Extreme Euro Open registration servers 2010 - 2019) to create a webpage that will be modern, clean and look great.

On Timeline (MainPage - scroll down) you can click on the match in a timeline to go straight for registration or use the menu to navigate through our page.

During the registration for each match, SHOOTER ID for the match will be created and you will use it for Squading, profile changes, etc. for the current match, there is no such thing as Webpage registration, only match registration.


---

Vážený strelci,

vítame Vás na našom registračnom servere www.match.rda.sk , ktorú bude slúžiť na registráciu pretekov lvl. 3 organizovaných RDA-Športovo streleckým klubom

Keďže preteky ktoré organizujeme zaznamenali za posledné roky rapídny nárast záujmu strelcov a sponzorov, cítili sme potrebu ísť cestou vlastného registračného servera. Server MOS, nám už pre naše potreby nevyhovoval, potrebovali sme systém úšitý presne pre naše potreby.

Oslovili sme preto Víťa Kubáča (tvorcu registračných serverov pre Extreme Euro Open 2010-2019), ktorý nám vytvoril moderný a dizajnovo veľmi čistý registračný systém, dúfame že sa Vám páči a bude nám dlhé roky slúžit.

Chceme Vás len upozorniť, že takmer všetky ikony (pretekov, klubu atď) na stránke sú interaktívne, napríklad po kliknutí na pretek zobrazený v Timeline sa Vám otvorí registrácia do preteku.

Pri registrácii do každého preteku sa Vám vytvorí unikátne ID, ktoré Vám slúži na squading, zmenu údajov na danom preteku. Na našom portále neexistuje možnosť registrácie na portál, iba na jednotlivé preteky.