14th KMR BATHORY CUP 2023
RDA SHOOTING SPORTS CLUB
Banska 6301 SK - 91501 Nove Mesto nad Vahom
gsm: +421 910 904 452, mail: bathorycup@gmail.com
ID 422280281, TAX ID: 2023794267
TOTAL REGISTERED SHOOTERS

MAIN INFORMATION
Registration starts: 01.12.2022 12:00
Prematch: 31.3.2023 (Friday)
Main match: 01.4. - 02.4.2023 (Saturday or Sunday)
Participants: Main Match 336 shooters, Prematch: 50 shooters
Stages: 14 (All stages shot in one day, morning & afternoon shift)
Rounds: 260
MATCH MANAGEMENT TEAM
Range Master: Peter Kopunec, Milan Trkulja
Stats: Vítězslav Kubáč, Peter Pavlík , Zdeněk Entl,
Stage Design: Jakub Heglas , Dušan Kubica
Match Director: Dušan Kubica
Match Manager: Marta Novotná, Peter Bulko
TIME SCHEDULE
Prematch registration:
31.3.2023 - 8:15
Prematch first shot:
31.3.2023 - 9:00

Mainmatch registration:
01.4.2023 6:30 - 7:20 (Morning shift)
01.4.2023 11:30 - 12:20 (Afternoon shift)
02.4.2023 6:30 - 7:20 (Morning shift)
02.4.2023 11:30 - 12:20 (Afternoon shift)

Mainmatch fist shot:
01.4.2023 7:30 (Morning shift)
01.4.2023 12:30 (Afternoon shift)
02.4.2023 7:30 (Morning shift)
02.4.2023 12:30 (Afternoon shift)


Lottery: 17:45
Awarding ceremony: 18:00

Saturday Squads: 1 - 14 (Morning Shift - 5 shooters/squad), 15 - 28 (Afternoon Shift - 7 shooters/squad)
Sunday Squads: 29 - 42 (Morning Shift- 5 shooters/squad), 43 - 56 (Afternoon Shift - 7 shooters/squad)

Speed tickets: 91 (Saturday speed), 92 (Sunday speed)

Prematch Squads: 61 (sponsors), RO: 62-64
PAYMENT DETAIL
Entry Fee (payment for the slot):
MORNING SHIFT: Regular: 86 €, Junior: 45 €
AFTERNOON SHIFT: Regular: 92 €, Junior: 50 €
Speedticket/Sponsorship: 120 €, Team: 45 €

IBAN: SK4411000000002949457081
SWIFT: TATRSKBX

Account owner: RDA-Športovo-Strelecký Klub, Banská 6301, Nové Mesto nad Váhom
Address payments on account: Tatra Banka, a.s, Hodžovo námestie 3, P.O. Box 42, 850 05 Bratislava 55, Slovakia

PAYMENT DEADLINE for entry fee payment (payment received on our account) is 28.02.2023.
After this date, the entry fee is 120 € and paid Entry Fees are not subject to refund, but can be transferred to other unsquaded and registered shooters.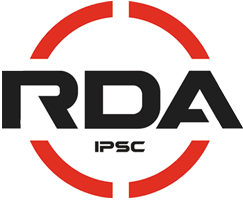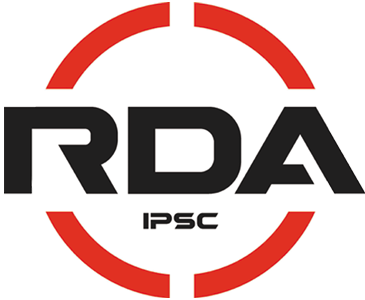 Your RDA MATCHES realization team.
Realization team of Project RDA Matches.
We are very grateful for all people who worked hard on the realization this project in the Slovak Republic.
(c) RDA Shooting Sports Club, code by Jesus.
WHO IS ONLINE
We have 48 guests and no members online